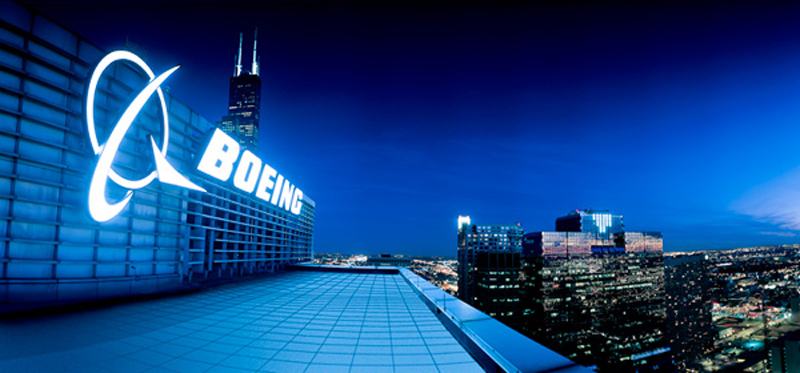 Foto publicata de Boeing:
Shiny & New
Cargolux's new livery on the 747-8F. The design stands for continuity and commitment.
LX-VCA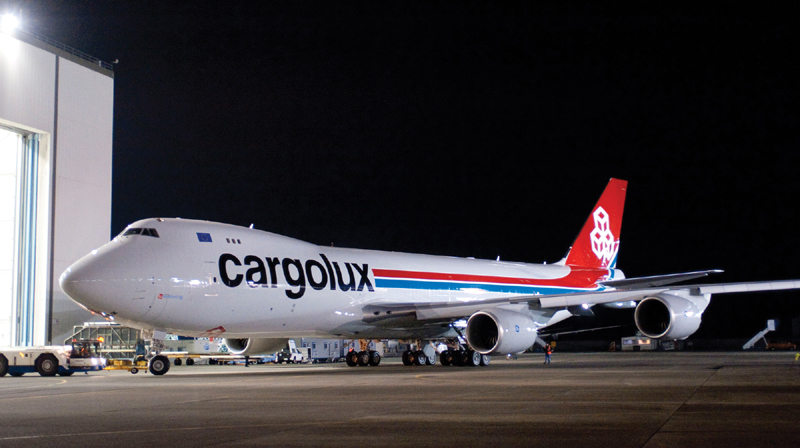 FL370 a scris:Eu zic ca e util, asa sa stim ce urmeaza sa vedem pe cer, sau doar sa ne enervam ca nu le vom vedea niciodata

. Oricum 747-8 de la CLX sper sa il pozam in viitor. Ar bine sa il vedem si in carne, ca oasele daca se vad e de rau..
Sper ca nu vor aparea "surprize" noi neasteptate in timpul testelor, ca sa nu fie termenul de livrare prelungit la infinit , cum se intampla la B787-900 , la care recent au aparut noi probleme ( issues le zic ei ), impingand la nesfarsit termenul primei livrari

The First Glimpse Of A New Era : LX-VCC , test reg.N5573S, C.N.35807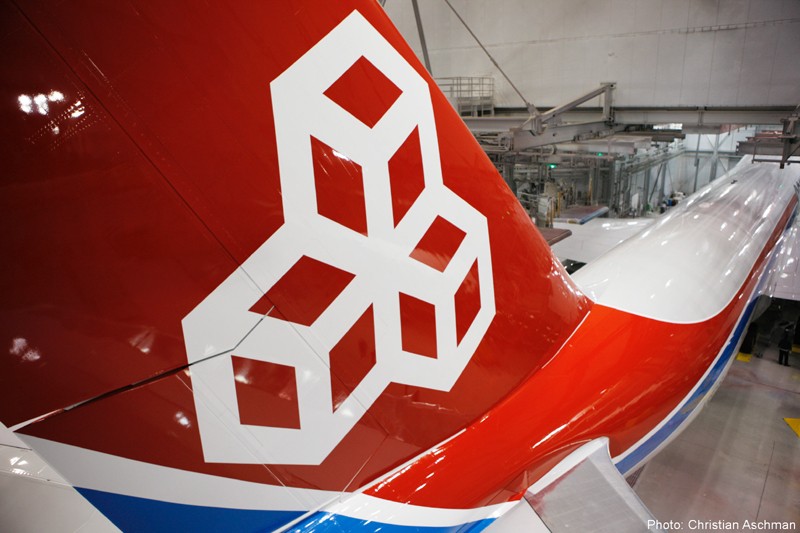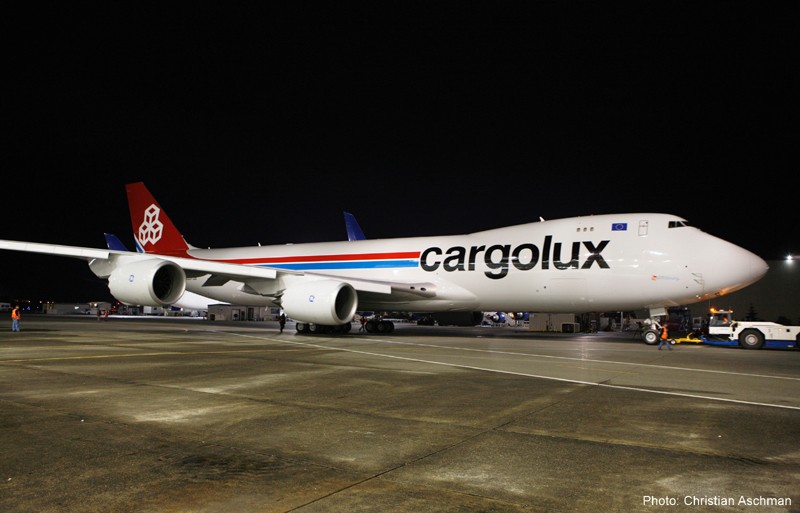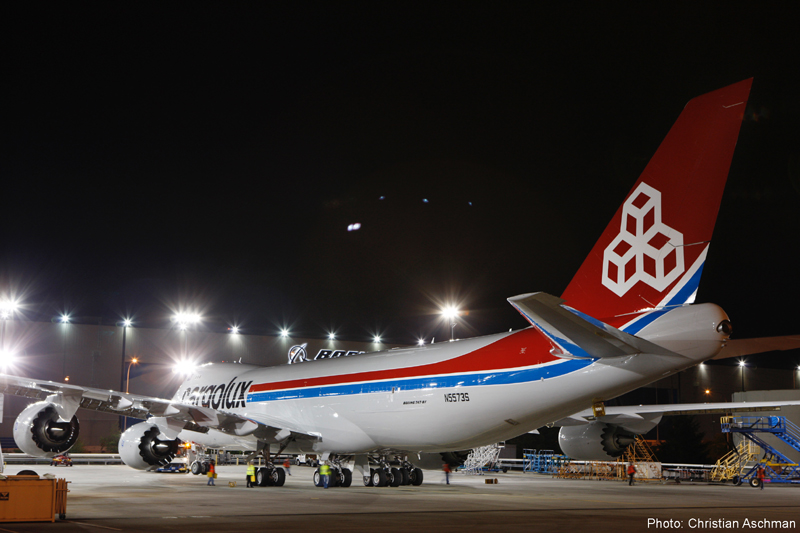 Foto:Boeing Media, Christian Aschman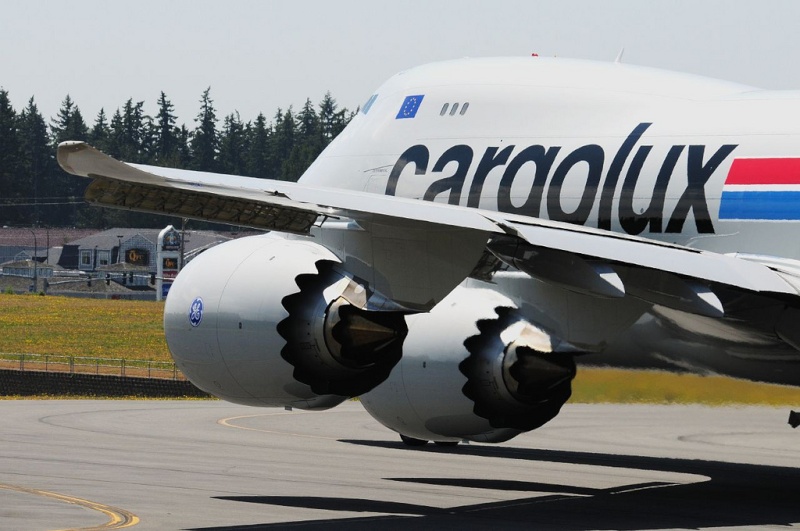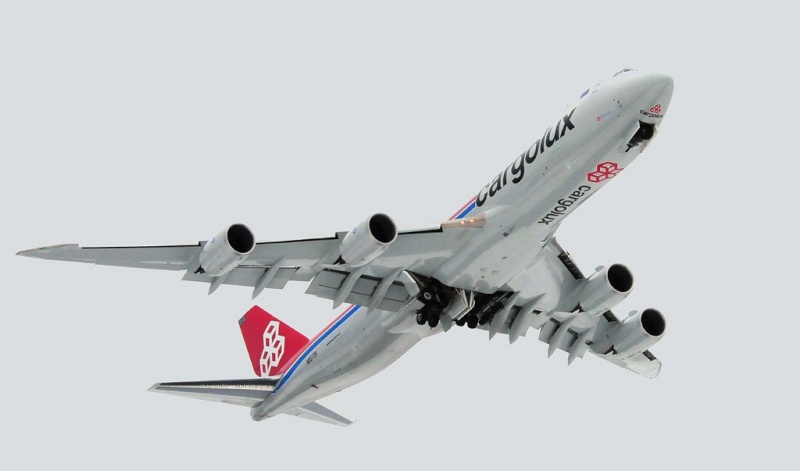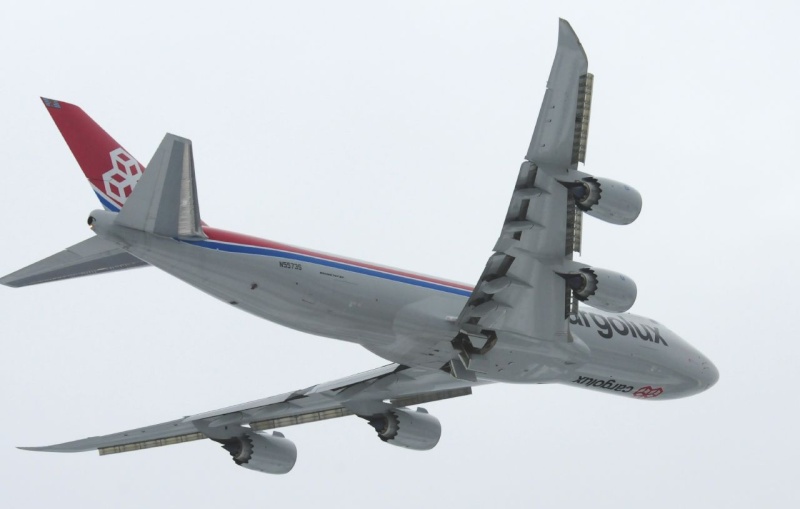 fotos moonm
EVERETT, Wash., Sept. 30 /PRNewswire/
-- Boeing (NYSE: BA) today announced a schedule change for the 747-8 Freighter with first delivery now expected mid-year 2011. The company also announced steps it is taking to support the new schedule, including adding a fifth airplane to the flight-test fleet.
The company previously indicated that, following recent flight-test discoveries, there was a high probability the first 747-8 Freighter delivery would move into 2011. The new delivery schedule follows a thorough assessment of the expected cumulative impact of these discoveries, which include a low-frequency vibration in certain flight conditions and an underperforming aileron actuator. While neither issue requires structural changes to the airplane, they have led to disruptions to certification testing, which the program was unable to offset within the prior schedule.
This schedule change is not expected to have a material impact on Boeing's 2010 financial results.
"We understand the issues encountered in flight test and are working through the solutions," said Pat Shanahan, vice president and general manager, Airplane Programs, Boeing Commercial Airplanes. "We recognize our customers are eager to add the 747-8 Freighter to their fleets, and we understand and regret any impact this schedule change may have on their plans to begin service with the airplane. With that said, the 747-8 Freighter is demonstrating the capabilities our customers need to be successful and we are confident in the value it will bring them upon certification and delivery next year."



Zbor cu viteza minima si sub ea cu stall: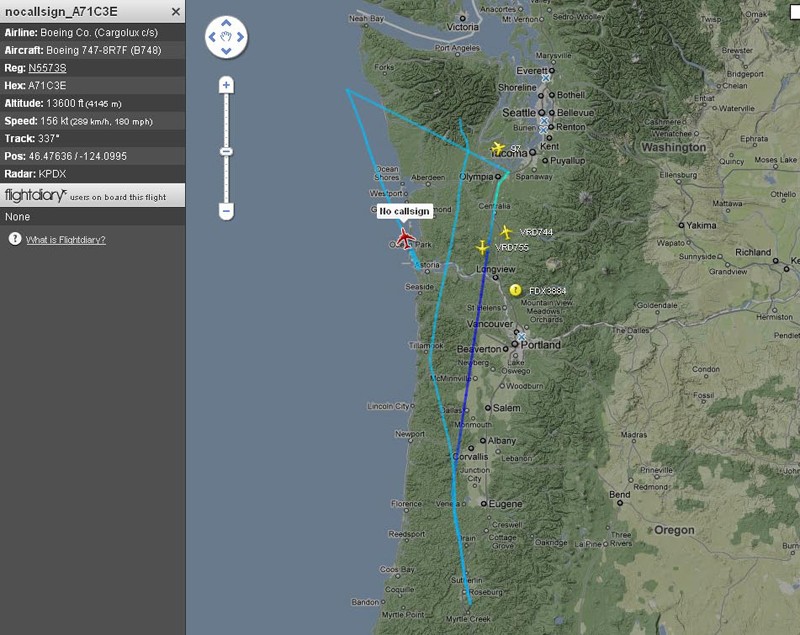 Altitudine maxima de zbor: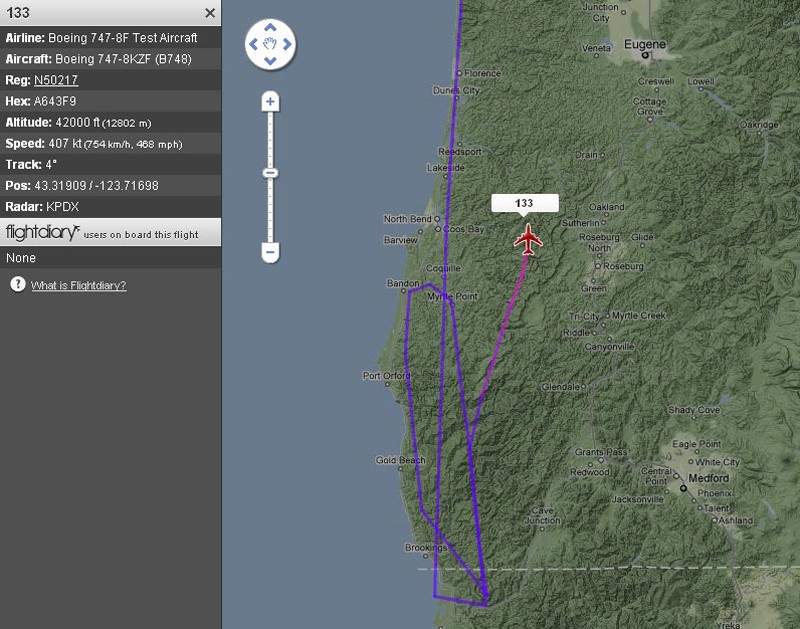 Ultima editare efectuata de catre Gyn in Mar Ian 01, 2013 4:12 pm, editata de 4 ori

_________________
Gyuri - INFO szőrnyeteg !
In momentul de fata flota noua formata din B748F,arata in felul urmator:

35806 1423 747-8R7F 12/10/2011 LX-VCB Named City Of Esch-sur-alzette
35807 1424 747-8R7F 23/03/2012 LX-VCC Named City of Ettelbruck
35809 1436 747-8R7F 13/10/2011 LX-VCD Named City of Luxembourg
35810 1454 747-8R7F 24/05/2012 LX-VCE Named City of Echternach .


_________________
Gyuri - INFO szőrnyeteg !


Subiecte similare
---
Permisiunile acestui forum:
Nu puteti
raspunde la subiectele acestui forum